Over 150 rescuers came to Israel from the US, Belgium and Argentina for an advanced rescue drill with SSF's mobile simulation unit (MSU). The MSU offers various technical resources that help civilian rescuers and corpsmen hone their skills with recreations of real-life emergency situations.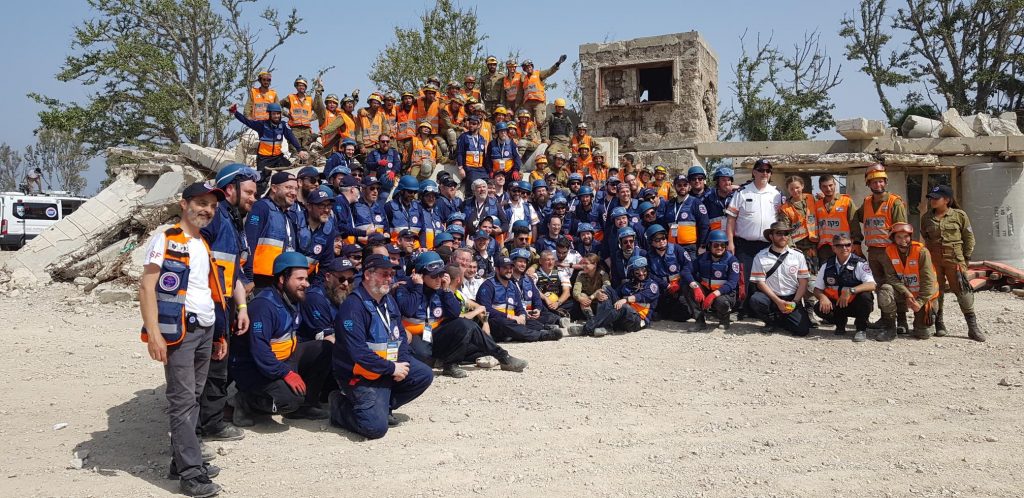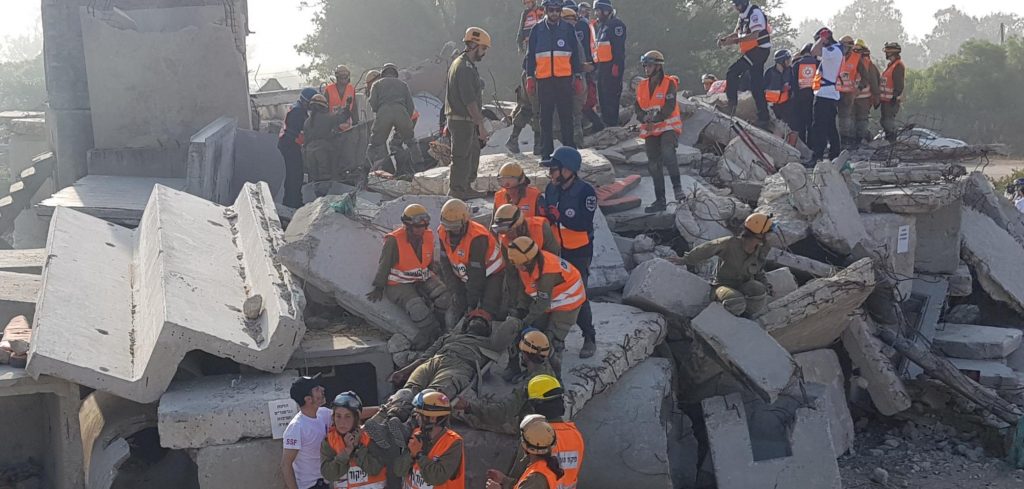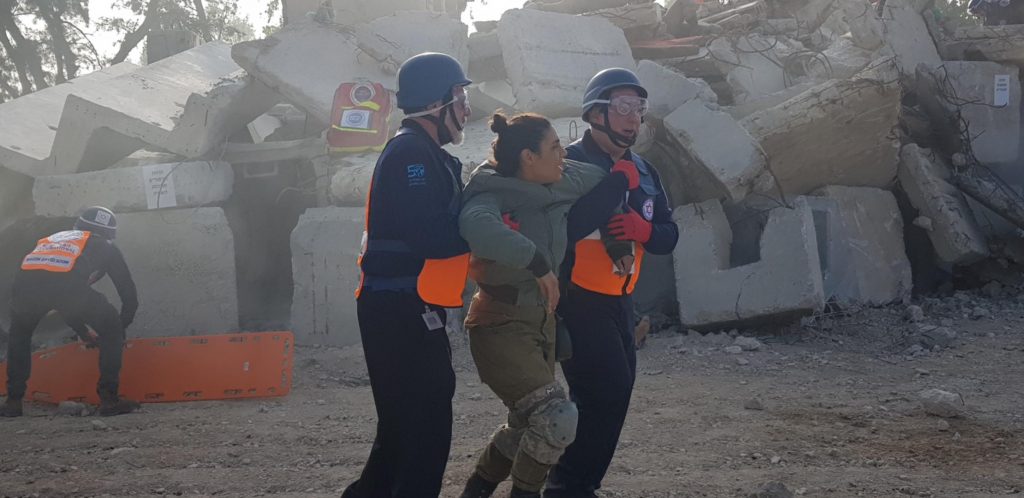 These advanced training programs also help rescuers test their skills in the following areas:
1. Organizing team work in a multiple-casualty disaster situation
2. Rescuing and evacuating injured people buried in rubble
3. Providing First Aid in the field
4. Preparing the injured before they are evacuated in an ambulance
Participated in the drill: a Marine colonel from the US; EMT Eli Roh; MDA coordination manager Félix Lotane; Hiloutz Unit CO Colonel Moche Sadia; and last but not least, SSF president Arié Lévy.