Ukraine believes in first aid! The police officers of Tchernivtsi, a 200,000-resident town located 500 kms south-east of Kyiv, took a first aid training course then received first aid kits from SSF.
Tchernitsvi officers accept SSF kits, Tchernitsvi, December 2018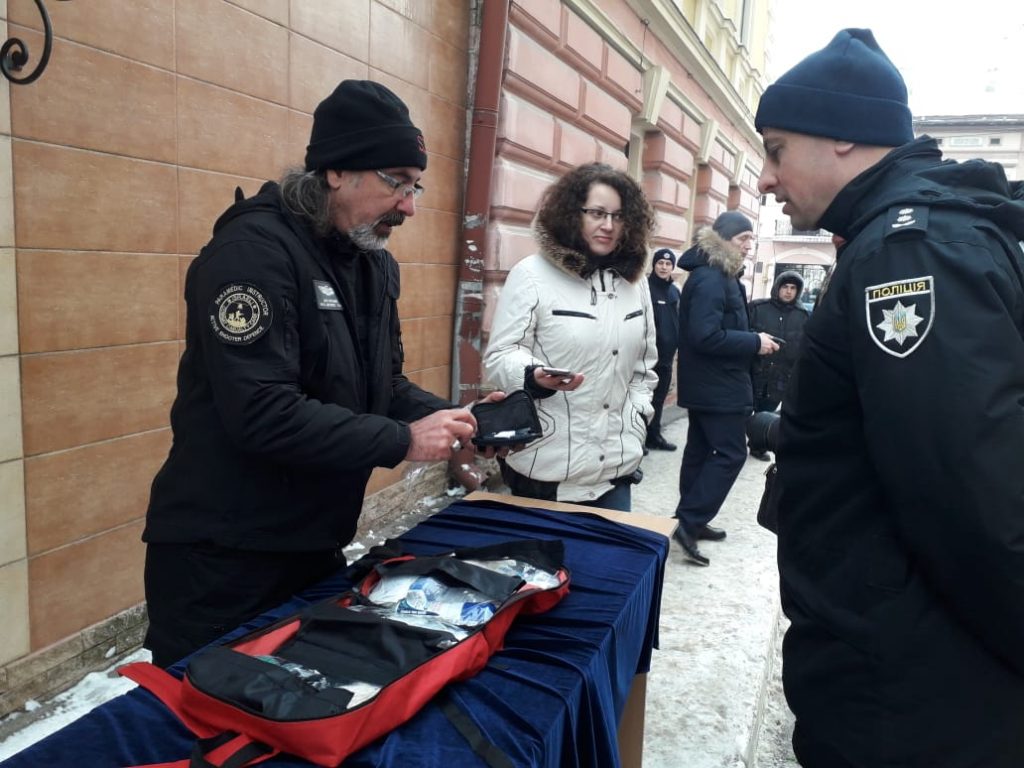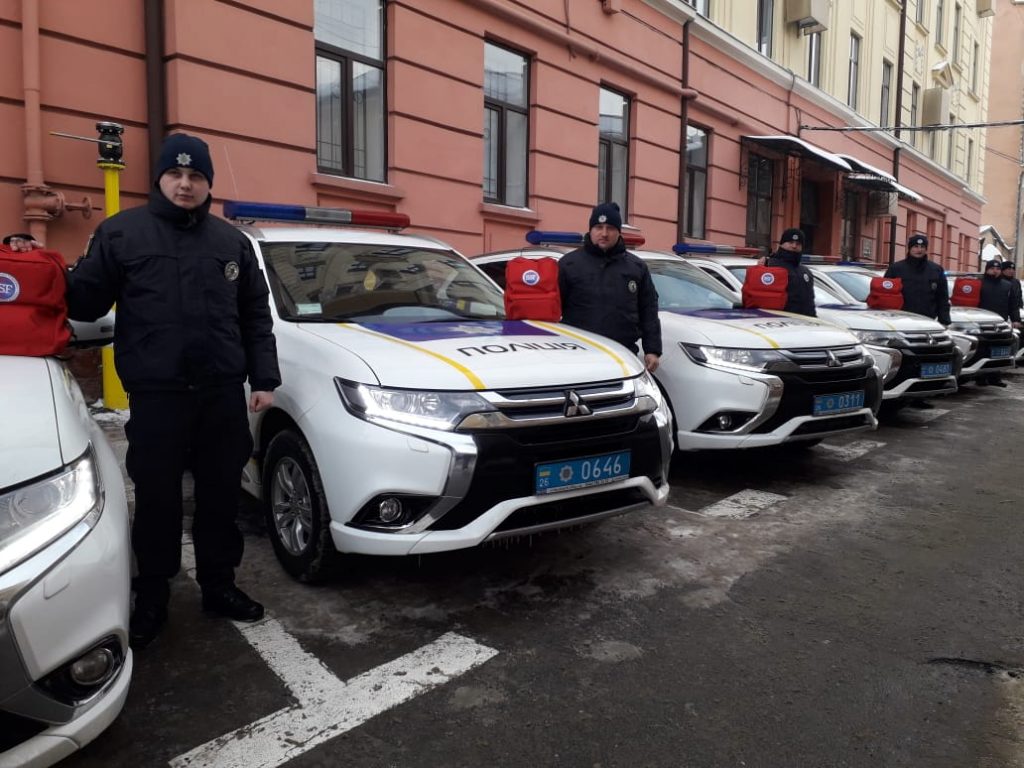 These officers now have a dual mission: Protect and Rescue! Many thanks to SSF representative in Ukraine, Gary Grosman, who was instrumental in setting this up after he created 2 SSF teams that are already active in Ukraine.